Rent to Own

Rent 2 Own offers an alternative approach in bringing owners of rental properties and potential residents interested in purchasing real estate together.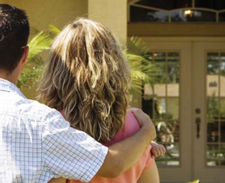 Owner Benefits:
Reduced vacancy & marketing costs.
R2O can attract the best residents desiring to purchase the property.
Participating residents tend to pay more promptly and take better care of their future home.
Potential residents must qualify with the highest acceptance standards.
Resident Benefits:
Residents are able to realize the American Dream of home ownership.
Residents have time to find the most favorable lending terms.
Residents may live in their home while working toward purchase.
If you are interested in learning more about the Rent 2 Own program either as a Landlord/Seller or a Tenant/Buyer please provide us your contact information and we will reach out to you with more details.
Inquire About Our Services