Realtor Referral Program
Let us be your Resource for Property Management and Investment Property Resources
Oz Accommodations, Inc. is a licensed Real Estate Brokerage with licenses for both Kansas and Missouri. Our practice specializes in assisting our clients in building wealth through real estate. Although we are licensed we do not engage is sales or listings, we focus exclusively on wealth building approaches in managing residential real estate assets.
We invite agents and brokers with property management or investment property resource needs to contact us. If you are a broker that has a need for expanding your offering to include property management but don't want the administrative or regulatory overhead, Oz Accommodations can be an excellent resource. If your client's property is not selling, using the property as a rental investment could be a more favorable alternative for a sale later when conditions may have improved. Once the market timing is right, you retain your seller's house as a future listing.
Our investment consulting services can assist agents with a high level of expertise in the property investment arena to provide clients better results and because of improved results, more repeat purchases of investment property.
We offer a free, no obligation rental analysis for properties to evaluate what your client can expect as rental income from quality residents. We also provide a free estimate for any repairs that may be necessary to prepare the property for the rental market.
Oz Accommodations, Inc. focuses on reducing the risks associated with rental investments by using processes, systems, documentation, and selective screening techniques which have been tested and improved upon over our 20+ years in business.
Since we do not list or sell homes, your relationship with your clients is not compromised as they will be available for your future business when they decide to sell.
Working together, we can help homeowners get the most out of their property investment. We offer referrals to realtors for new Owner clients as well as new Resident clients!
REI Construction Exchange (REICE)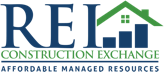 Our REI Construction Exchange (REICE) can make fix up of a depressed property easy and affordable. REICE provides construction services ranging from minor repairs to complete rehab services in order to prepare a property for the rental market or to bring the property to tip top condition for sale.
Inspections Etc.

We also offer inspection and photography services. Our Inspections Etc. Division specializes in non-certified inspections of property for fast and affordable property vetting without the expense of a certified inspection.
Please Contact Us to refer your client today!
Refer A Client