Prospective Resident Resources
Information You Need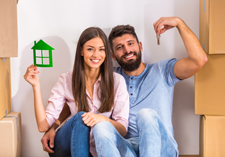 Thank you so much for choosing Oz Accommodations, Inc. for your housing needs! Our staff of friendly professionals is dedicated to making your rental experience as positive as possible.
Oz Accommodations, Inc. would like to help you find your new place to call home!  All of the properties we manage that are currently available for rental are available to view at this site.  Our Available Listings are also populated to over 60 popular websites. This allows convenient internet viewing of photos, details and high definition video of our listings, giving educated shoppers a more efficient way to search for your new home. Our application fee is listed on the listing; each resident 18 years of age or older living in a home must complete a separate application. The Application Checklist is provided as a guide to assist you through the application process.
Apply online via the "Apply Online" within each listing (in the tool bar above the main photo after you click on the listing).  Then, send us your paystubs for the past month for income verification purposes.  You will also need to return the "Employment Verification Request" and "Rental History Request" forms to us with your SIGNATURE AND DATE ONLY at the bottom of each form.  Please do not complete any information on the forms.  After you sign and date the forms, we will then send to employers/landlords.  The forms must be sent by us for verification purposes, so please do not give these to your employers/landlords as that might delay the process.
For residents living in Missouri, please refer to the Missouri Agency Brochure regarding disclosure of information.
If we can assist you in any then please Contact Us.